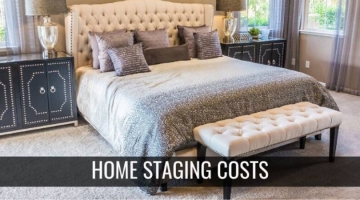 The Cost of Home Staging
Have you wondered if you should consider professional staging for your home before you list it for sale? Most of us have wandered into new home developments and enjoyed the ambiance of a perfectly styled model home. Of course we would all like our homes to give that same impression to potential home buyers, but what would that cost? Understanding the options available to you for staging can help you decide what, if any, professional staging makes sense for you and your budget.
What is Staging?
First it's important to understand what professional staging includes. The best answer is, "it depends"! Staging can be as simple as a consultation or as involved as removal of existing furniture and...